Credit Concepts: A different kind of PPP
Business challenge in today's environment
Given the amount of focus currently on the PPP and other loan deferral programs, it is important to continue the monitoring and reviews of credits in existing loan portfolios. Too often, the habit of "dealing with the latest fire drill" distracts us from the responsibilities of focusing on our existing portfolios.
While there are numerous articles, blogs, etc., on the current subject of COVID-19 and how banks are dealing with the influx of PPP loans as well as the forgiveness portion yet to come, banks also need to keep their focus on the existing loan portfolio to ensure sound credit practices followed and risks are being addressed and mitigated.
Currently, between PPP forgiveness, dealing with main street lending program and a whole slew of other programs and compliance, it is easy to lose sight of existing portfolios….until the auditors walk in, of course.
So what's the Right Balance?
How do bankers ensure they are managing their existing portfolios and using sound credit "best practices" to keep up with existing loan programs and regulations but also conduct sound credit risk management practices, and the appropriate levels of client support?
Currently banks are not engaged in a lot of net new business in traditional lines of credit or commercial term/mortgage loans. With the economy contracting and banks finding it difficult to gain new business, it may be time to focus on internal efficiencies and overall operational effectiveness.
Looking for opportunities where there may be challenges, this may be a perfect time to further streamline and gain the efficiencies internally. Taking the time to focus on streamlining mini-processes where applicable, is paramount in continuing to make progress. For example, one area may be the management of internal loan portfolios and monitoring of credits via financial covenants and reporting conditions.
A different kind of PPP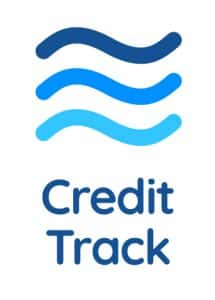 Envision a different PPP approach. Our recommendation is to use the "3 Ps" to help streamline your overall process and workflow using People, Process and Product.
We believe a combination of the three working in like a 3-legged stool will gain benefits when used appropriately.
People, which would include all levels of staff and management, are the most important resource and can drive the most effective changes within the organization. We believe that having the right individuals in the right position, as well as those that will embrace change management principles and practices will be the best positioned for success.
Ensure the utmost effective communication, vision, and training for the team during this time, keeping them updated on the bank's positioning. Provide them the tools to effectively do their jobs and provide them with the support needed to drive that change.
Along with the appropriate individuals, ensure the team or bank's processes are well crafted and documented. Create workflow/process diagrams and challenge the team to think about different ways to meet or exceed goals. Ensure cross-functional teams view each process appropriately and challenge the status quo.
Processes are important but having a process for the sake of it or one that no one follows (think probability percentages of closing a deal in a CRM), is meaningless.
A process should be efficient and measured. Once processes are created, they should be challenged and reworked to ensure maximum efficiency and an elimination of redundancy.
The final piece of the puzzle is the product or system that will be used to enable the "People and Process". If the process is broken or sub-optimal, the product will not work or not work efficiently.
The Product should work alongside your process. No matter what tool, software platform or product you have, it must tie to your process and must allow your people to use it effectively.
An example to try
Many banks typically enter their credit covenants and financial reporting requirements in a system during the time of funding. This is a good example of how to re-think the process and work effort. Banks that use this approach, typically type in the same information 3 times in possibly 3 different systems. First, at time of underwriting the analyst declares the covenants and conditions of the loan. Then, someone in Doc Prep usually enters the same information to generate a Business Loan Agreement. Third, the same information is then typed (manually) into a tracking system. This is a great example of redundant data entry, creating not only bottlenecks in the process, but a potential for errors, not to mention the waste of time and resources.
By creating a process on how to enter this information, training the staff, and having the right solution/system, the information can be entered in at time of underwriting. Data can be entered in fields in a system, that information then can be merged to the credit write-up/memo, leveraged in the Doc Prep system, and finally maintained periodically for covenant compliance and verification of documents.
Conclusion
With sound practices and our version of PPP, we are always here to help our clients and are ready to have meaningful conversations with our prospective banks. Even if you aren't currently using our platform, Credit Track, we would love to speak with you and share best practices on how we have helped banks across the nation gain efficiencies.
https://globalwavegroup.com/wp-content/uploads/2020/10/img-6common-challenges.png
500
1000
18PYTCz0YIQL6Zh
https://globalwavegroup.com/wp-content/uploads/2023/03/Global-Wave-Group-Logo.png
18PYTCz0YIQL6Zh
2020-10-15 15:52:14
2023-03-15 21:36:46
Credit Concepts: A different kind of PPP